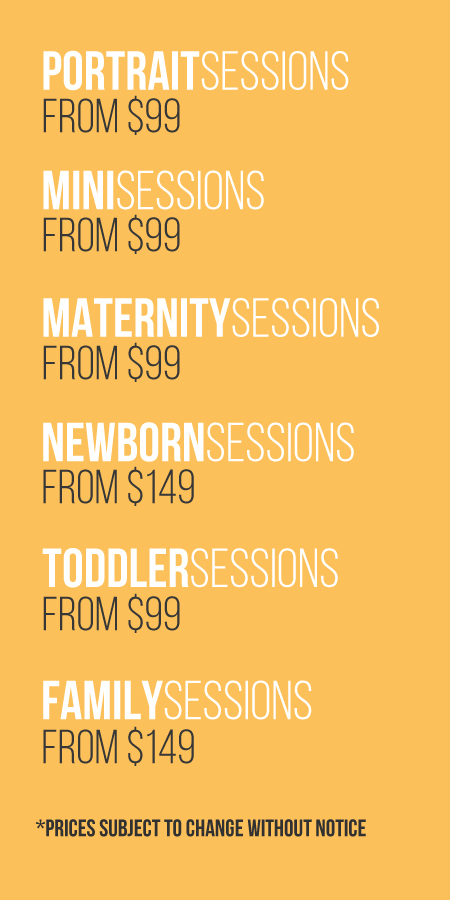 Yay!!
You are choosing to invest in custom photography.  Custom photography that will last a lifetime.  These moments that are captured of your little ones tiny details and personality at certain milestones in their childhood are priceless.
There are many things that play a part in producing and creating these amazing images during your session.  Many hours of preparation go on before during and after your session.  I spent lots of time on equipment, props and continuing education to perfect my craft.  Many hours spent at my computer editing images and time away from family all to create a lasting memory for you.  With all this in mind each session fee is carefully calculated.   A  nonrefundable deposit will hold your date on my calendar with remainder of the session fee due on or before you session date.
I can't wait to help you create memories!!
For a more detailed Pricing Guide please contact me.